---
Sarracenia x 'Evendine'
is one of Slack's most popular cultivars. In spite of its fame, there are several clones labelled 'Evendine' in cultivation, and probably the
first original clone (captured and published on Slack's book)
has been lost. Indeed, this topic is not an attempt to search around for the "original clone"; instead, it wants to be a place to discute about the nowadays' reliable clones of
S.
'Evendine'. In fact, as a complication, there are probably as well many different clones from the same source.
I begin with this clone (for additional informations click on the link below):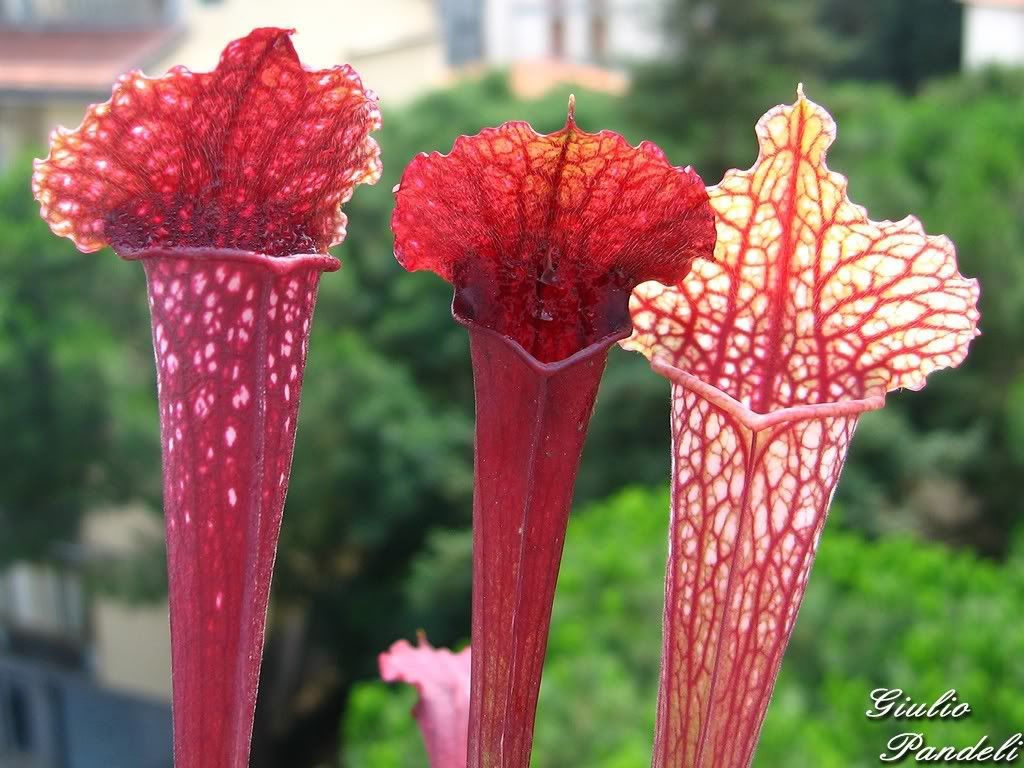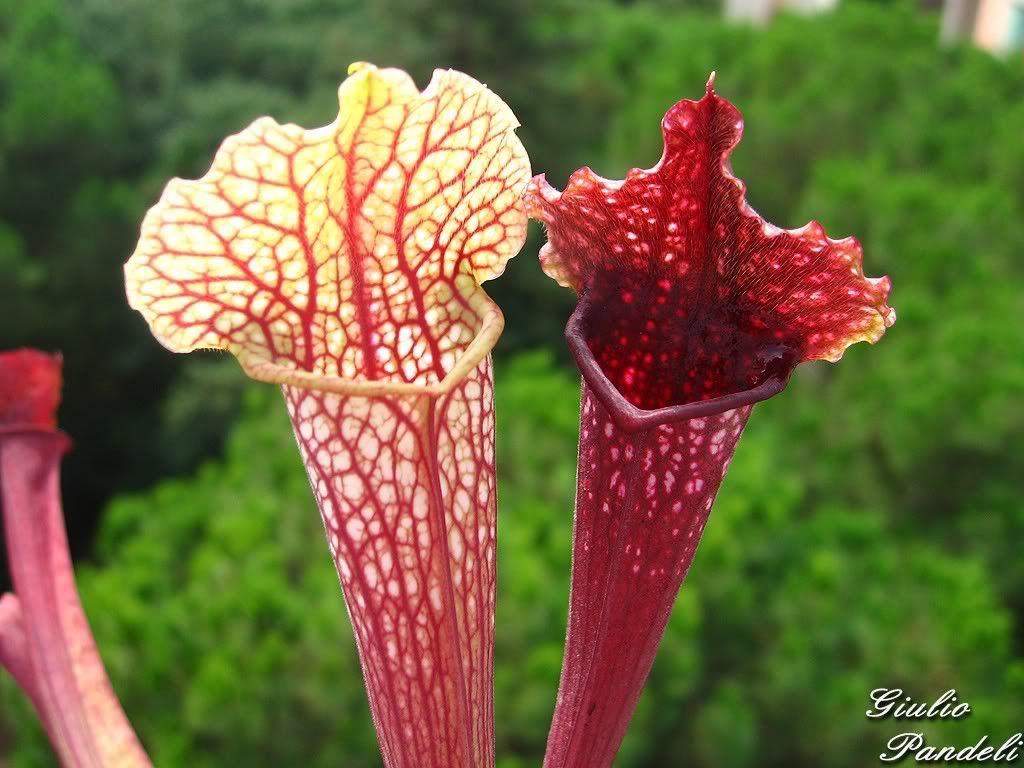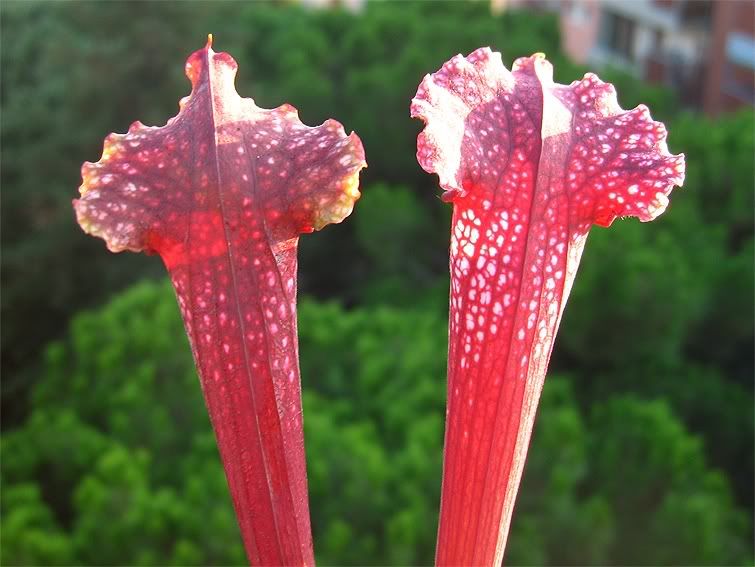 Here a comparison with the specimen of S. 'Evendine' originally shown on Slack's Book: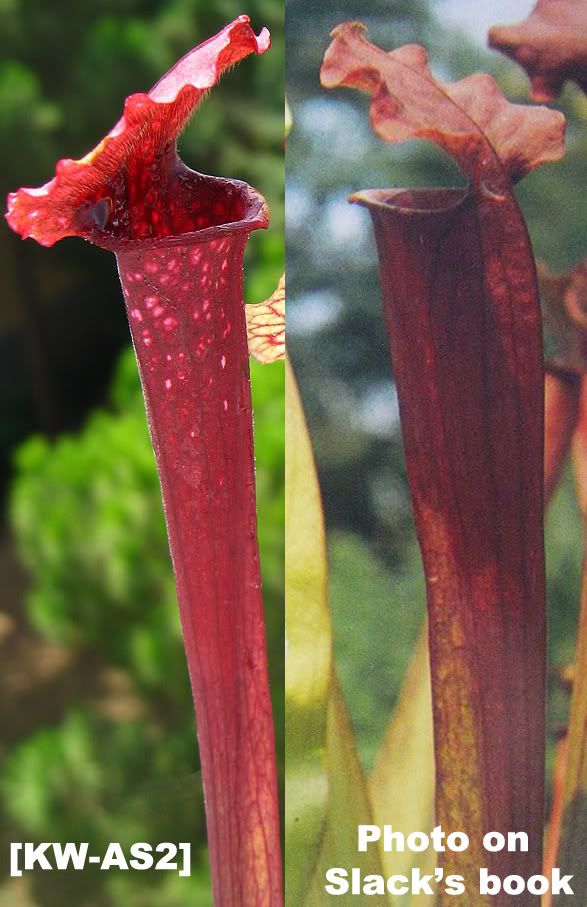 Clearly, the grade of areolation/coloration is very variable and mainly depends on environmental conditions.